TRADITIONAL WAY OF FOOD PREPARATION – A MODERN SERVING METHOD.
INDIAN OPEN-KITCHEN IN THE HEART OF WARSAW
---
Curry Leaves is a combination of uncompromised traditional way of cooking with the modern space of the Hala Koszyki food court and the freedom of the street-food market. Additionally we have designed the kitchen so that you can see how we prepare your food.
From the very beginning our motivation was very simple: to make customers feel that everything they get from us is fresh and tasty. No compromises and no pretensions. Just a solid kitchen that you want to come back to.
We serve mainly South Indian dishes. Fans of hot food should try Guntur and Chettinadu, while Kerala and Methi are milder dishes. Check our menu and come visit us or order with delivery.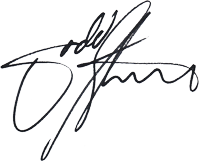 VEGETABLE / CHICKEN SAMOSA 14/16 zł
Triangular pastries stuffed with vegetables or chicken

CHICKEN LOLLYPOP (6 PCS) 25 zł
Fried chicken wings coated in pea flour 

VEGETABLE PAKORA (8 PCS) 20 zł
Vegetables, deep fried gram flour breaded 
PEPPER RASAM (350ML) 14 zł
Soup with shredded tomato, with base Tamarind with cumin seeds
COCONUT PRAWNS / MUTTON SOUP 18 zł
Prawns/Mutton soup with coconut milk and lemon gross -medium spicy 
TIKKA SALAD CHICKEN / PANEER 22 zł
Indian salad with spiced Tikka chicken/Paneer slices
HARIYALI TIKKA 36/32/30/30 zł
Prawns / Fish / Chicken / Cheese - marinated with paste made from yoghurt, garlic, ginger and mint 
TIKKA 36/30/30/30 zł
Prawns / Fish / Chicken / Cheese - marinated in yogurt & spices and grilled in tandoor 
TIKKA MASALA 35/30/32/29 zł
Prawns / Fish / Mutton / Chicken - marinated and grilled Tikka pieces in medium spicy onion and tomato sauce
PALAK PANEER 24 zł
Indian cheese in spinach sauce 

VEG. HADRABADI KORMA 24 zł
Mix vegetables cooked with cashew nut & onion sauce 

DAL TADKA 23 zł
Yellow and red lentils cooked with Indian spices 
NAAN 8-14 zł
Wheat flour bread
ROTI 9-14 zł
Indian flour bread
PAPPADAM 6zł
Crispy lentil crackers
LASSI 14/12/12 zł
Mango / Sweet / Salty - rich thick yogurt drink
MASALA CHAAS 12 zł
Indian drink based on yogurt with spices
MASALA TEA / COFFEE 8 zł
Indian tea / coffee
opinions
IN YOUR EYES.

EXCEPTIONALLY TASTY AND AROMATIC.
PAUL MAVICH at ZOMATO
---
Curry Leaves has always tempted me with aromatic scents and inviting looking dishes that regularly came out of this small kitchen where in a hurry 4-5 people were at the same time bustling over the stove and burners at Hala Koszyki.
Being an notorious chillihead, the choice fell on the Jalfrezy with garlick naan and chicken samosa.Those who tried this dish quickly ordered another beer.
Another positive thing was chicken samosa; fresh and aromatic, could in itself serve as a complete dish for people with smaller stomach capacity. Mint and tamarind sauce was very good, A+ for me.
Funny wooden cutlery is provided. Next time I'll go for Biryani, maybe they can make it spicy.
TRIPADVISOR
WONDERFUL EXPLOSION OF FLAVOR

ZOMATO
EXCEPTIONALLY TASTY AND AROMATIC

UBEREATS
INDIAN CUISINE IN WARSAW

delivery
FAST. HOT. FRESH.

We deliver every day between 11:00 a.m. and 11:00 a.m.
Order through your favourite portal below and enjoy real indian food.
contact
CALL. WRITE. COME.

CURRY LEAVES
---
HALA KOSZYKI, LOKAL 25 (MAIN ENTRANCE AND ON THE RIGHT)
ADDRESS: UL. KOSZYKOWA 63, 01-999 WARSZAWA
TEL: +48 721 777 889
EMAIL: INFO.CURRYLEAVES@GMAIL.COM